Total Balance

Natural Vitamin Supplements Online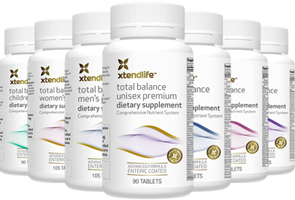 This is where to buy Total Balance [xtendlife™] natural vitamin supplements online world-wide for your overall good health.
Total Balance vitamin supplements are available in men's, women's, unisex & premium formulas, containing all the necessary nutritional components to help you attain good health, keep your body's systems strong, as well as those ingredients for specific male and female needs.
If you are serious about your health and well-being, which also extends to your appearance, spend some time researching the available versions including a Children's Total Balance through their product links below.